PALS (People Actively Learning and Sharing)
Spooktacular Halloween Dance

Click here to download the PALS 2017 Spooktacular Halloween Dance flyer in PDF format.
Fall Fun & Fitness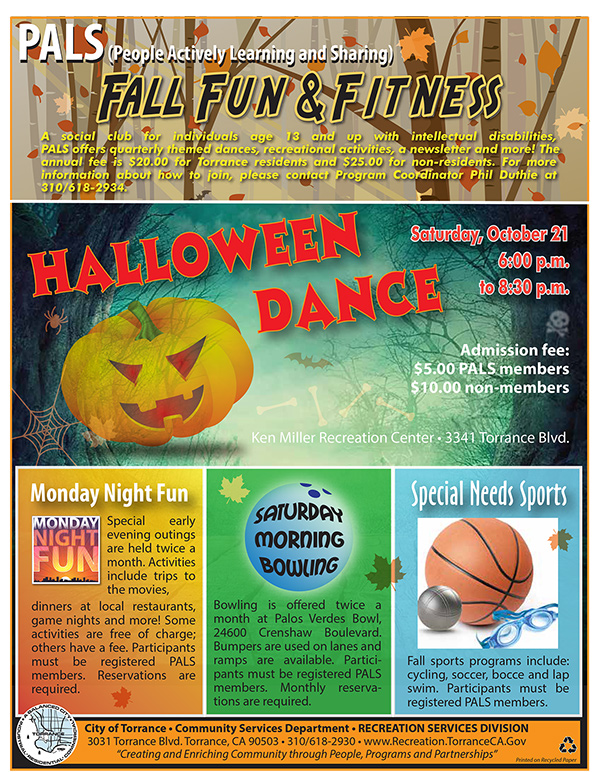 Click here to Download PALS 2017 Fall Fun & Fitness flyer.
PALS is a social club for individuals age 13 and up with intellectual disabilities, PALS offers quarterly themed dances, recreational activities, a newsletter and more! The annual fee is $20.00 for Torrance residents and $25.00 for non-residents. For more information about how to join, please contact Program Coordinator Phil Duthie at 310/618-2934.